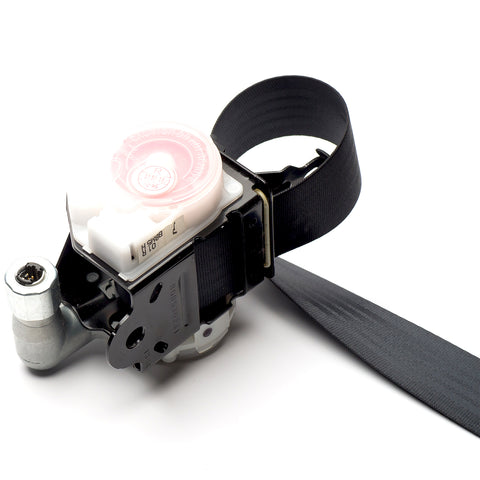 Dog Chewed Seat Belt Repair
Dog Chewed Seat Belt Repair
Webbing Replacement Service
Our dog chewed seat belt repair service consists of replacing your seat belt webbing that was chewed by your dog. If your puppy or the grown up dog has decided to eat your seat belt for breakfast, lunch or dinner - you do not have to buy a new seat belt! All you have to do is mail it in to us and we'll replace it with a brand spanking new one. That's right! We'll install a brand new seat belt on your existing seat belt retractor and make sure your entire seat belt works like new. So what do we do exactly? 
Color match your existing seat belt color
Professional restitch/sew patterns 
Original manufacturer tags
All hardware transferred
All this is done in a 24 HOUR TURNAROUND by our seat belt experts! 
To get started with your dog chewed seat belt repair, follow these easy steps:
Purchase this service and select the appropriate quantity of the seat belts you need replaced. 


Remove and mail in your dog chewed seat belts to:

Repair My SRS
40 Main St. 
Westfield, MA 01085


We'll repair your dog chewed seat belts within 24 hours and mail them back to you ready to be installed!
Questions? Call 855-552-7233 or text 413-454-5570
Why is it important to replace dog chewed seat belts?
Once a seat belt is chewed by your dog, the webbing will no longer perform as designed and may put you or someone else at risk. Furthermore, a dog chewed seat belt may not work during an accident, compromising your safety. We assure that the brand new seat belt webbing we install meets or exceeds the Federal Motor Vehicle Safety Standards (FMVSS) and is installed in the retractor to factory specifications. Your safety is our #1 priority.
---