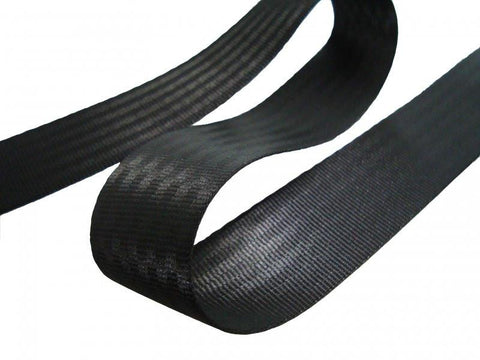 Seat Belt Restoration Service (Seat Belt Webbing Replacement)
Seat Belt Webbing Replacement
A service to replace your seat belt webbing from cut, torn, ripped, worn out, frayed, fraying, old and dog chewed material straps. Our seat belt restoration service will have your seat belts working and looking like new with brand new webbing in any color you'd like! Choose to get your existing color matched or go with a new one. Seat belt webbing replacement includes the installation and stitching of a new seat belt as well as cleaning the actual seat belt retractor mechanism. In addition, we also replace and restitch all of the existing components and manufacturers tags unto the new seat belt.
You will need to remove your existing seat belt and mail it in to us for repair of the actual belt. 
24 Hour Turnaround • 100% OEM Parts • Lifetime Warranty
Mail in your seat belts to:

RepairMySRS
40 Main St.
Westfield, MA 01085
Questions? Call (855) 552-7233
How do I remove my seat belt?
Seat belts are actually really easy to remove without the need of a mechanic! First and foremost, we always recommend that you disconnect your battery as a safety precaution. Next, locate the trim covering the seat belt you wish to remove. Using a trim removal tool or a flat head screw driver, remove the trim. Unscrew any screws or bolts along the way. Once you get to the seat belt assembly, simply unbolt it and disconnect the wire plug. It's that easy!
Why should I replace my seat belt webbing?
The seat belt webbing is the single most important part between you (the occupant) and the actual seat belt retractor. If you are restoring an antique or a classic car, chances are that the seat belts are old and worn out! This will cause them to be stiff and not work properly. They'll either retract slowly or not retract fully. If you daily driver is showing signs of the seat belts fraying, that is also an indication that they need to be replaced. If your car has been in a crash or your bought it from a salvage auction, the seat belt may have been cut in order to remove the passenger or the driver. Lastly, if your dog chewed your seat belts you should get them changed immediately!  It is very important to make sure your seat belts are functioning properly at all times for safety.
Do you use OEM webbing?
We obtain our webbing from the same manufacturer that supplies their webbing to major seat belt retractor manufacturers. All of the webbing material used is guaranteed to meet or exceed the federal requirements and regulations. 
---